We build websites
Web design & development.
Our web design and web development team can help your business grow with beautiful & professional looking websites.
Web Design & Development
Impress with a beautiful, responsive and modern website that is not only professional and user-friendly but also blazing fast, always updated and secure.
Latest web design
We can build the newest web design trends to give your website a beautiful responsive design that looks great across all devices and screen sizes.
Proven technology
We only use proven technologies from the best providers in the industry to guarantee the highest levels of performance and reliability.
Flexible pricing
Professional web design is not only for enterprise customers. Our flexible pricing and website leasing plans are affordable for any business.
Customized web design for you.
Our web design team can give your website everything you need to run, grow and scale your business online!
Whether you're just getting started or are an established brand, our websites work for all devices, give your business a professional look, strengthen your brand, and make it easier for visitors to find you.
With build on the latest and most popular technologies, which means you can choose to add features such as an online shop, blog or portfolio to your website and we will customize it to fit your needs.
Some technology brands we work with: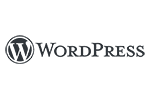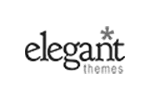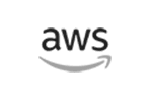 Web Design Support Services
What's included in every VEONIO website?
Apart from designing beautiful and professional websites, we can enhance them with tons of features, functionalities, and enterprise-level support services. Here's a quick overview:
Mobile optimized design
Our websites come in beautiful responsive design and look great across all devices and screen sizes. Load content quickly and provide a great mobile experience that will also affect your search engine rankings positively.
End-to-end security
Let's Encrypt SSL encryption ensures connections to your VEONIO site are secure, and your rankings on Google will be boosted. We'll generate and automatically configure SSL certificates for all VEONIO websites, for free.
Serviced Cloud Hosting
We place no limits on your site's storage and bandwidth. Our global cloud hosting setup handles millions of hits every month on behalf of our customers and seamlessly scales with your traffic as it grows.
Powerful integrations
Every VEONIO website comes with built-in integrations, so you don't have to use untrustworthy applications. We offer top integrations: G Suite, Stripe, PayPal, and more.
Fully customizable
VEONIO websites can also be customized with a number of premium features such as a portfolio to showcase your work, a store to sell your products or services, a blog to share your ideas, and more.
Expert customer care
Get personalized support from highly-trained professionals. Working closely with our developers and designers, our customer care advisors provide solutions based on the deep knowledge of VEONIO. Reach out any time. We're available 24/7.
Monitored operations 24/7
We monitor VEONIO websites every minute from dozens of locations around the world. Our 24/7 operations team is ready to respond within minutes of detecting an unexpected incident.
High reliability & uptime
VEONIO websites use the same technology that powers some of the internet's top websites. We provide you with enterprise-grade uptime and reliability with the world's most sophisticated cloud hosting and domain vendors.