Are you thinking about new SEO trends for 2019? Google changes its SEO trends and algorithm giving you a new challenge.
Search Engine Optimization (SEO) trends are changing all the time. It's your priority to follow them if you want to be successful. If you are the website operator for sure you are worried that Google SEO trends for 2019 can drastically change their optimization strategy. We want you to stay up to date on the latest SEO trends so we prepared the list of the most important factors for 2019.
SEO trend: Content
As we all know content is a very important SEO trend. So if you have a website and you never focused on the content then it's the right time to start it in 2019. Google's algorithms aren't as simple as before but your website still needs content in the form of text to determine the relevance of web pages to a search query. The good content marketing is two-way conversation and relation builder between audience and you.

You should consider writing long-form content (over 2 thousand words) because Google rewards more those with longer content and the visitors are looking for more trustworthy sources. The long-form content gives the possibility that the visitors will share it in a different platform so you will have more audience. The purpose is to make your Blog more trustworthy and used as a quality resource. Proving to visitors your authority in your niche.
SEO trend: Page speed
Page speed is known as a page load time. Is a very important factor for you and important SEO trends. Imagine yourself searching for an online shop because you want to buy a birthday gift for your best friend. You type into google the keywords you are interested in and then google displays the list of the shops that are relevant. You click on the most interesting link and the page is loading very slow? What do you do? It's obvious you go back to the google search list and you click on another link, which is fast and causes you do not want to waste your precious time.

Mobile page speed is also important to fit SEO trends for 2019. Most of us are using their mobiles outdoors and also we do not like to wait for the page to load. If your site is fast, you have a bigger chance of ranking on Google than slow sites that drive high bounce rates.
To check your mobile speed you can easily use: Test my site.
SEO trend: Voice search
Google voice search is a product of Google that helps to search using the voice and its one of the leading SEO trends for 2019. According to Google over 40% of respondents and more than 50% of teenagers use a voice-controlled web search. The users are speaking to their mobile or computer to give commands on what to search. We don't like to type anymore because it takes time so why not use the power of voice? You don't have to search for a special application on your device to search for something. It's just one click and you can speak to your phone to get the right answer for your question.

What does it mean for the SEO? You will need to use the audio content to keep up with the SEO trends. You should think about your marketing plan for 2019 to make your company easy to search on Google via voice-controlled searches. To be more successful you should focus more on longtail keywords when optimizing content.
SEO trend: Make your images stronger on Google search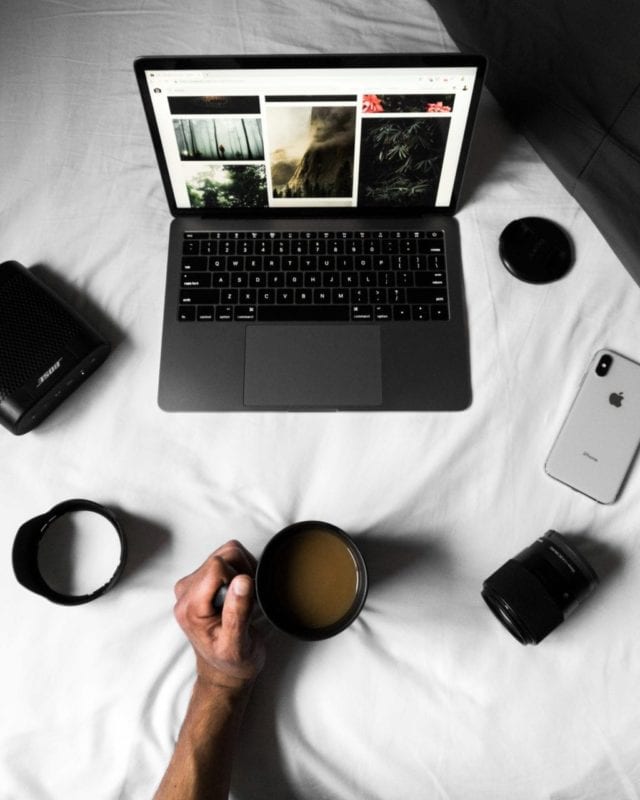 After 2017 when Google upgraded its image search many websites lost their traffic. So your goal for 2019 SEO trend is to optimize your images. Use more good quality, interesting pictures and remember to use the image's keywords. The image should harmonize with your content to visualize your valuable message to the user.
SEO trend: Link building
In 2019 link building will also be one of the SEO trends. You don't have to worry about your collected backlinks because their importance will be the same. Google may also consider mentions of websites on other websites even if there is no direct link referring to the page.
Google won't count third or fourth class links. You have to focus on good quality links and guest posts "quality over quantity". A guest post should be interesting enough for users to share it.
SEO trend: Social Media
Social media still stays as an SEO trend for 2019. So if you don't have social media it's the right time to set it up for your company. Social media that is worth to appear:
Creating the account ask yourself if the platform suits your business.
Each platform is perfect to share information about your company and fit SEO trends. If you build the trust you can collect many followers or likes which gives you better communication with the users and more visits on your website.
SEO trend: Mobile friendly
Another SEO trend for 2019 is to adjust the desktop to the mobile version. We all like to use our mobiles while we are sitting on the bus on the way to work or waiting in a queue. Sometimes we are too lazy to open the laptop because using the mobile is much faster and handy. So if you have a website you should definitely optimize it to the mobile version.
[products columns="4″ ids="37748″ orderby="date" order="DESC"]
There are many factors affecting 2019 Google SEO trends you need to focus on. I know it's hard work but all of them are worth working on if you think about long-term profits. Nowadays, there are many companies which can offer you SEO services to fir new SEO trends. If you look for a professional and trustworthy service visit our website and contact us. Our team knows all the SEO trends for 2019 so you can be sure you leave your website in good hands.