Have you ever thought about website traffic and why some websites have more visitors? You should work on getting traffic to your website. Let's check five easy steps on how to increase website traffic:
1. Think about content strategy to increase website traffic
What you can do is simple: Create better content to bring to your website more visitors. Creating good content isn't just about quality. You should be more strategic about your content marketing efforts.
Successful content must contain a specific need of your audience and what they love. In these days content almost always falls into one of two categories: cool and funny or useful and educational. Choose either and you're probably off to a perfect start.
If you need ideas, check out your competitors. It's the best way to check what others have written about in your field, then make something even better. When it comes to content style, shoot for impressive statistics, beautiful infographics, and rich storytelling via video. Create something that people want to link to and share.
Try to avoid information which is important or popular in a short period of time;
Always be sure that you're creating irresistibly awesome headlines. Your headline is what gets visitors to your site and captures their interest;
Collect emails for a blog newsletter. Once you've captured those contacts, you can send them weekly or monthly emails featuring your best posts.
[products columns="4″ ids="37748″ orderby="date" order="DESC"]
2. Keyword strategy to drive big traffic to your website
You are using keywords to help leads find and understand your content and its main topics. The second thing is to be found by Google's web crawlers which direct your audience to your content.
Keywords and SEO are part of the strategy. Use long-tail keywords (search phrases composed of 3+ keywords) they're easier to target because there is less competition for these phrases.
To find the best keyword I recommend you:
Think about starting using plugins which are designed to help bloggers with SEO. With a little help, you can easily set up your URL slugs correctly, craft perfect meta descriptions, setup sitemaps, and aid you in navigating other SEO technical bits that may not come naturally to bloggers. Popular and easy to use tool is WordPress.
3. Think about how to attract your visitors to increase website traffic
You have to think strategic if it comes to promote your website. Trying to establish your presence across a range of social networks, you'll quickly burn out trying to excel with every social site. Choose the social network which works the best for your website. It can be LinkedIn, Facebook, Instagram, Tumblr…
To drive website traffic, you need to go to where your crowd hangs out. Understanding your audience is key to building strong referral links from proper websites.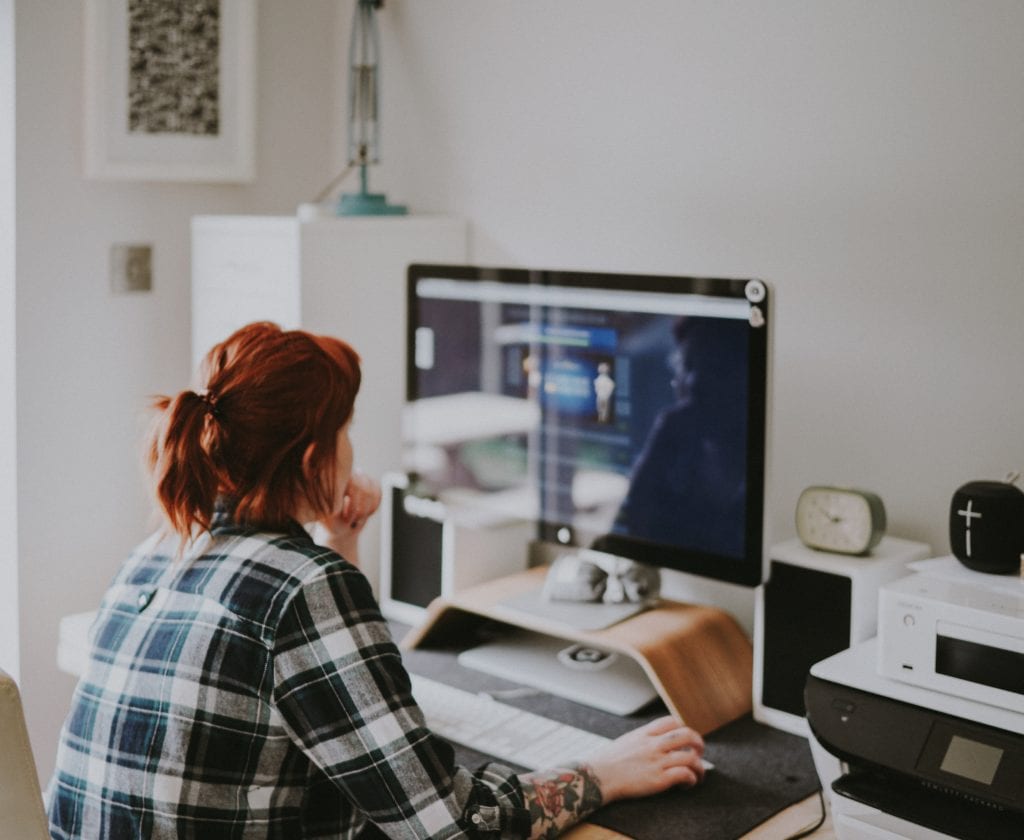 Google Analytics helps to see which websites are driving the most referral traffic. To get active find the forums and sites your target audience visits. Discuss and post links or comments on blogs or forums. You need to be seen as a valuable member of the community who is sharing something valuable. If someone mentions needing advice about a new website or website design, go ahead and point them to your resource! Do not comment on a useless forum or blog it's not going to bring you valuable traffic to your website.
Do you want more website traffic? If you know what you want it can be a simple as asking for it. If you want people to share your content, just ask them to!
4. Optimize speed and mobile of your website
Your website should load not longer than 2 seconds, visitors aren't going to wait around for your website to load. If it will be last longer then they will press the back button and move on to the next Google listing. You don't want visitors to choose your competitor website.
You can check your speed on the following websites:
Many people are spending their time using mobile phones and tablets. That is why you should consider checking out the WordPress plugins that help create a version of your blog that is optimized for mobile devices:
5. Be friendly to others to get traffic to your website
Establish good relationships with other bloggers in your niche to build website traffic. Comment on other blogs and be active in different communities. Consider including other websites in, for example, "Top 10 website designs". Once you have a website cited or featured in one of your posts, tag them in a tweet to let them know about it. There is a chance that websites will retweet and share a post mentioning them, you can gain more shares and more traffic as a result.
Linking to your own blog posts is great for SEO, but it's relevant to link to outside sources as well. It shows to Google you're not a spammer. The guest post helps you establishing good relations and traffic on your website.
I hope the advice in this article helps you to try to get more traffic to your website. I know for some of you it can be complicated. But don`t worry there are many professionals which will do it for you!